Shmaltz Brewing Co. has released over the years an Anniversary Ale for each year of their existence. Up until the 18th year the beers were all the same ABV(alcohol per volume) of the anniversary year. The 19th anniversary ale is not 19% ABV, but it is 11.9% so you have the 19 in there, plus it was brewed with 10 malts and 9 hops which obviously adds up to 19 ingredients. The high alcohol makes it perfect for aging, which is exactly what I did. So, I was anticipating something special when I opened it, and here is my review.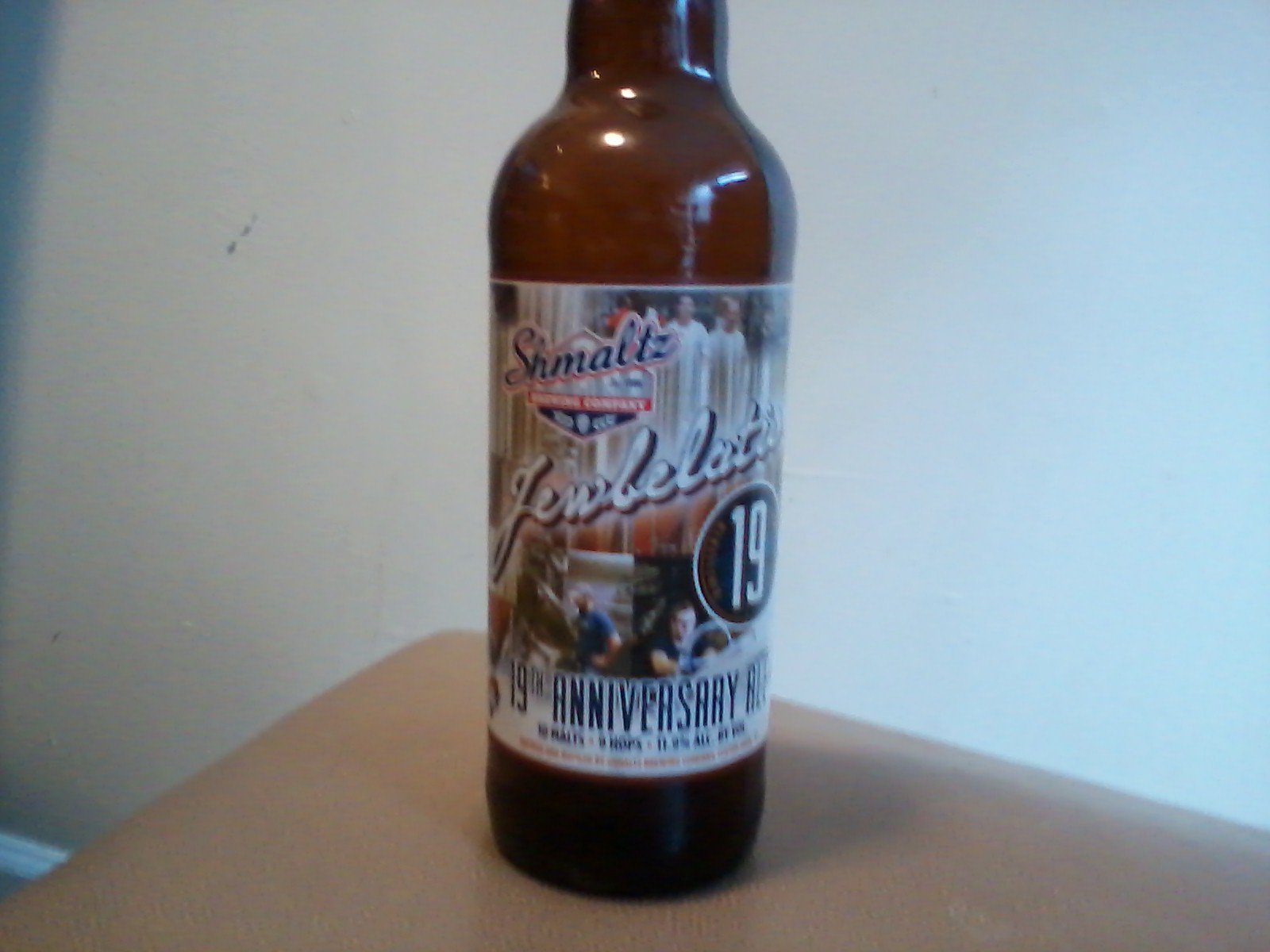 The beers pours a dark brown, and actually appears black in the glass with a light brown head, that quickly dissipates and leaves some lacing. The aroma is
chocolate rum balls and coffee, which lead into the
taste of the beer. Which is also chocolate rum balls, with the rich
taste of
chocolate and the alcohol merging together beautifully, along with black licorice and vanilla. That is followed by the hop character, which is subdued with age but still makes an appearance. The feel is
medium bodied, with average carbonation.
Overall a great beer, with similar qualities to an Imperial Stout, minus the mouthfeel and roastiness.
*Jewbelation 19 is under the supervision of the KSA*